EverSmart City: Founders Key – Introduction To Sustainable Gamification
With great pride we announce the upcoming launch of the EverSmart City: Founders Key NFT Series! This is a very important phase of the EverSmart story where we invite the global public to become early adopters as we blaze a path towards a smarter tomorrow and beyond. Together we will unlock the door to a sustainable future.
Choosing WAX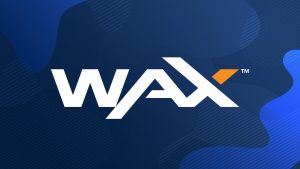 We spent the past 2 years carefully analyzing the top blockchains equipped for mass-scale NFT minting and deep gamification strategy. One chain clearly stood out above the rest as the most logical solution—WAX. It was truly a no-brainer decision, due to these key reasons:
EOSIO side-chain 100% dedicated to NFTs
Proven track record for several years as the most transacted blockchain in the world by a wide margin

(see blocktivity stats)

Native Proof-of-stake mechanisms with NO gas fees that enable high volume micro-transactions
Eco-friendly carbon-neutral blockchain that aligns perfectly with EverSmart's mission

(read more)

WAX Cloud Wallet for easier on-boarding of newcomers and tech-savvy users alike
EverSmart City's Resource-Backed Economy
EverSmart City is a $150M IRL (in real life) mixed-use Real Estate development project that uses shipping containers to provide affordable housing, is powered by renewable energy, has sustainable agriculture, and is integrated with blockchain technology. Construction of the first pilot Smart Community will soon begin in the Phoenix (AZ) metro area, with a target completion date towards the end of 2023. The development will be partially funded by an upcoming public seed round with additional financial support through federal grants. The EverSmart vision aligns with 16 out of the 17 United Nations Sustainable Development Goals. Some of the exciting aspects of this groundbreaking development include:
300 affordable housing units built with shipping containers and modulars
Entrepreneurs own and operate ground-level storefronts and live directly above
Customizable Smart Home operating system that integrates with blockchain
Healthy, "beyond organic" sustainable agriculture that keeps residents and neighboring communities well-nourished
Next-level renewable energy and EV charging technology
Resident incentivized NFTs that represent each purchased home
Founders Key NFTs allow the public to support the project and participate in the growth of the network
The Green Tech equipment within EverSmart City will generate abundant resources (stored energy, natural gas, carbon fiber, hydrogen). The over-abundance will be sold or used in ways to create consistent revenue pools that support the tokenomics, thus closing the loop of the circular economy. While it took a herculean effort by the EverSmart City founding team to organize this massive blueprint, a stellar group of advisors who will be stepping forward in due time provided critical support and expertise. We also partnered with Greenlight Solutions at Arizona State University for 3 semesters to workshop optimal solutions for building materials, battery storage, and resident incentive models.
Sustainable Gamification
EverSmart Labs CEO David Werba coined the phrase "sustainable gamification" as an evolved reaction to the rampant rug pulls and glorified cash grabs that permeate the NFT world. Similar to the ICO craze of 2017, repetitive NFT series driven mainly by hype and empty promises are leaving holders with a large bag of coal…waiting and desperately hoping for Superman to swoop in and squeeze it into a diamond.
Sustainable gamification – an evolved reaction to the rampant rug pulls and glorified cash grabs that permeate the NFT world.
Aftermarket dynamics are proving that users are migrating towards NFTs with a deeper purpose beyond the collectable, beyond the Art, with smarter mechanics and utility. There is a new wave of NFTs starting to swell, and EverSmart Labs is leading the charge with a much deeper purpose, more sophisticated storylines, and an alliance with a next-level staking system.
The Staking Platform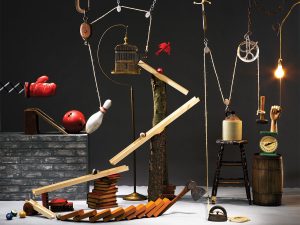 The concept of staking NFTs to earn or mine tokens started to gain well-deserved attention towards the end of 2020, and part of the deeper purpose beyond the collectable was set in motion by a handful of pioneering NFT projects. But let's backtrack a bit…
In case you didn't already know, the vast majority of token economies are backed primarily by hype. Too many pipe-dream tokenomics models are reliant on a giant, consistently-growing user base before healthy liquidity is achieved in its market, and they are all competing with each other. To borrow a perspective from WAX founder William Quigley, there are too many Rube Goldberg Machines in the NFT world. More simply put, there are too many token models cluttered with bells, whistles, and dancing bears that just distract users from the fact that the underlying model is weak and unsustainable.
Now let this sink in—the EverSmart City resource-backed economy is not reliant on users! The mere fact of building the IRL Smart Communities, operating the Green Tech, and also expanding development into virtual Smart City worlds that emulate the IRL economy is all that is required to achieve a healthy token model. Participants that choose to stake the NFTs are essentially helping to spread awareness of our mission by mining the tokens into existence.
The Token
EverSmart City and EverSmart Labs are part of a coalition of projects with a unified mission to foster growth and awareness of alternative energy usage and lower carbon footprint. A non-profit entity that also aligns with this mission is building the Staking Platform and minting the token that will be mined by staking the NFTs from EverSmart Labs and our associated brand partners. The token whitepaper, brand partners, and the expanded token utilities will be revealed in the coming months leading up to the launch of the Staking Platform, a seminal moment when Sustainable Gamification becomes fully engaged.
Brand Partners and the Bridge To The Metaverse
After the launch of the EverSmart City Founders Keys, there will be a few more pioneering NFT launches from our brand partners that will introduce paradigm-shifting technology layers and world-class media production. During the next few months, the charitable infrastructure will also be initiated and participants will be able to start walking across the golden bridge to the Metaverse.
Again, the whole story begins with the EverSmart City Founders Key NFT which launches on the WAX blockchain on March 11th 2022. We look forward to the feedback and interactions of our growing community, so please join us in our new Discord Group and say "hello"!