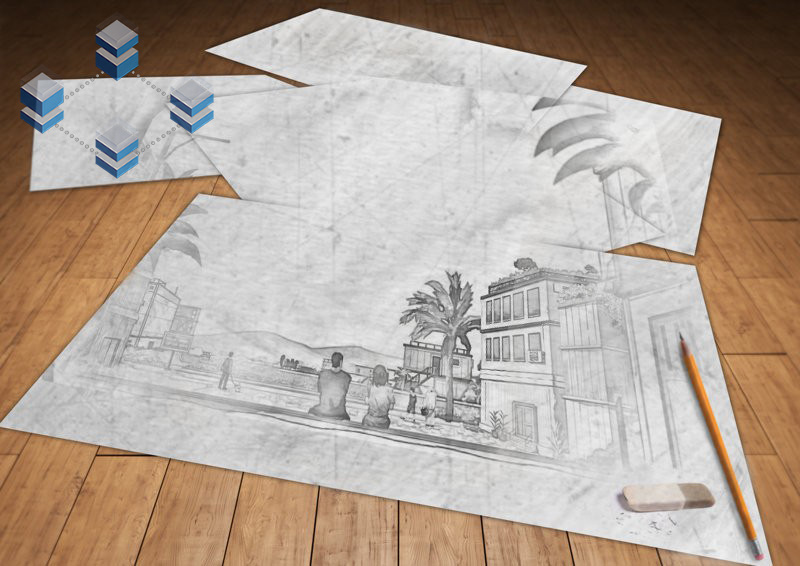 EverSmart City: Early Sketches
Yes, it's been over 2 years of planning and development for the EverSmart project…but we FINALLY broke the ice! Last evening we dropped our first NFTs on the WAX blockchain. The free promotional series was of course for EverSmart City, and it includes a short video teaser along with an image (shown above) that represents the "early sketches" mapped out by the founders David, Sophia, and Mark at their first ever meeting.
The NFTs titled EverSmart City: Early Sketches were dropped on Nefty Blocks and all 2500 were claimed by WAX users in about 8 hours. You can also view the NFTs on the Atomic Hub marketplace. The full description shown under the NFT reads:
Presented by EverSmart Labs, this promotional NFT sets the stage for the upcoming launch of EverSmart City – the groundbreaking IRL Real Estate development project fully integrated with blockchain and tokenized with NFTs. Holding this NFT will qualify you to be whitelisted for the official launch of the EverSmart City Founders NFT coming soon. The snapshot date for the whitelist will be announced in the EverSmart Discord channel. This promo NFT will also evolve into a "staking asset" on a platform to be announced at a later date. Follow the story and stay engaged on our social channels!
Our team and partners are very excited as we prepare for our first official NFT Series launch titled EverSmart City: Founders Key coming in March! In the meantime, enjoy the video below from the promo drop lead by David and Nick of EverSmart Labs…
–